Guide To Getting The Best Prices On Forklift Rentals
Forklift Rental USA has teamed up with pre-screened partners throughout the United States. Forklifts have improved the way companies move heavy, oversized materials. In fact, they are utilized for a myriad of functions. For example, if fitted with a plow attachment, it can then be used as a snowplow. Industrial forklifts transport heavy building materials on construction sites and stack pallets in warehouses. They are used in the dockyards for loading and unloading ships. Some are fitted with attachments for lifting rolls of carpet or carrying tires. The prices fluctuate depending on the type, lift capacity, brand, and whether you need additional parts.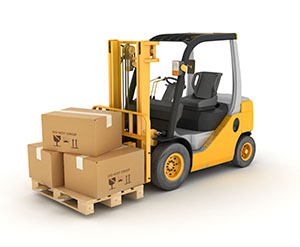 When searching for a forklift rental, consider these points:
Length of Rental - Develop a plan to determine exactly how long your company requires one. Rentals are available in daily, weekly, and even monthly increments. It is important to note that while rentals may be available for same day rentals, tahe exact model may not be available. Make the reservation ahead of time ensuring the project stays on schedule.
Budget - Forklift rentals can be expensive. Calculate for all projected costs. If you require it beyond the projected dates, is your company prepared to cover the additional charges?
Quotes - Obtain multiple quotes to find the best possible price.
Weight Limit - Determine the maximum weight capacity you need to lift and transport. You do not want to discover the machine needs to be exchanged because the weight exceeds the lift limit.
Packaging - Evaluate the materials that need to be moved. Is the product loose or bound, how high does it need to be placed, and does any of the product require a special attachment to be moved?
Environment - Choose one that is capable of working properly in the proposed environment. A three-wheel counterbalance forklift would be the most maneuverable in tight spaces like warehouses, whereas a rough terrain version is best suited for use outdoors.
Delivery - How will it be delivered to the job location? Does the dealership provide delivery or will you have to reach out to a third party?
Companies - Research every company that you are considering. Check with other companies to see how their experience went. Read the reviews and check with the BBB.
Inspection - Thoroughly inspect the forklift for any damage prior to renting. Scrutinize the rental agreement. These important steps are always the responsibility of the renter. The rental company will hold you liable for any damage or violation of the agreement if something should happen.
Forklift Dealer
A dealership specializing in forklifts will have an extensive inventory with the latest models. Also, if you are interested in the purchase of the same model, there may be a lease-to-own option, or you could purchase one if your credit meets the requirements. Depending on your needs, rental rates run from about $100 per day to more than $600 per day. Your insurance will most likely need to cover the machinery. Many dealers will only rent to companies and contractors that have insurance, but might offer liability insurance. Check with your local dealer.
General Rental Yard
Rental companies may not always have the exact model or brand you need. They offer delivery at the expense of the consumer. Often, the prices greatly vary among companies due to brands, demand, and options. For example, at one company, if you wanted to rent a 4400-pound, 16-foot shooting boom, the estimated daily price would be $380, versus $260 elsewhere. Additionally, they offer insurance coverage for the rental, sometimes at about $80 per day.
Miscellaneous Company With Unused Forklift
You might be able to locate a company that is holding onto an unused forklift, but there is possibly an easier way to locate one. An online peer-to-peer network has been developed to allow for the rental of unused equipment. There is a screening process. The third party handles the scheduling, paperwork, and payments. This option is the most inexpensive of the three.
Additional Considerations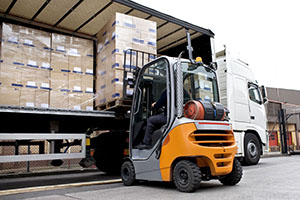 It is imperative to consider all of the above factors. The job requirements and the rental length determine the price. For example, do you need a narrow aisle reach forklift, which can provide a little more than 42 feet in vertical lift in tight spaces, or perhaps something like a telescopic forklift that is suited for outdoor use? Each one is designed for a specific job type, making one more costly than the other. Four hours is typically the same price as a full day. Choose the daily rate if you only need it for a few hours to avoid additional fees.
Operating Expenses
Electric forklifts prove to be the most cost-effective, but are mostly meant for indoor operations. You can find outdoor versions, but they are limited. They are easier to operate than the others. However, if the battery dies, you will lose much needed time to complete the job. Diesel-powered varieties are less expensive, but are mainly used in outdoor operations because of the noxious fumes and wide operating girth. Gas-powered forklifts are the most versatile. They are used in both indoor and outdoor settings, but are the least cost-effective when operating.
Carefully weigh the advantages and disadvantages for each company. For many, it comes down to the most cost-effective arrangement. Renting, unlike buying or leasing, does not require a long-term commitment and saves you money, especially if your company only needs it for a short time. Additionally, if you're shopping around to acquire a forklift, renting is a great way to test one out. Compare prices and rent a forklift today!